TRAINING, DEVELOPMENT AND RISK ASSESSMENT CONSULTANCY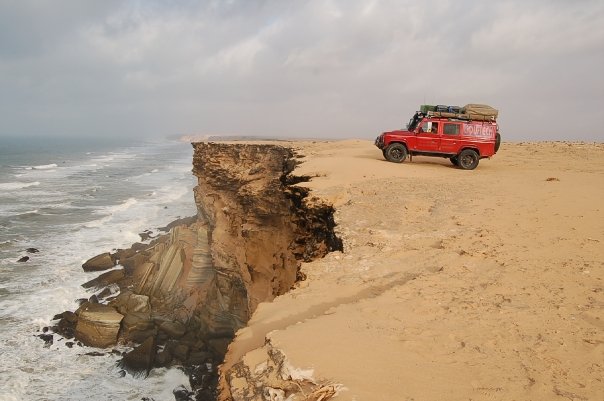 If you crave the thrill of your own off-road course, or want help on overland events and vehicle preparation, film work or photo shoot location support, staff and operatives trained or risk checked, logistics and support on overland events, but don't really know where to start, come to the experts.  Whether it be for UK based training or terrain specific, like the Sahara in Morocco, we have the expertise and locations to support your requirements.
For over a quarter of a century, Pro-Trax has pursued a single-minded goal – to supply some of the best 4×4 training and associated support anywhere in the world and is the UK's leading off-road school when it comes to experience in varied terrain worldwide.  From the very outset, we have also dedicated ourselves to providing world-class driving tuition and support in this field and Vince Cobley (4×4 columnist and author of the Off-Road Driving Manual by Haynes) is internationally recognised as a leading authority when it comes to 4×4 driving and overland adventures.
With 2 exciting locations in the UK and a superb base in southern Morocco  we can offer individuals, families, groups and businesses a unique and pleasurable way to learn the skills necessary to tackle some of the most challenging terrain and introduce you to the exciting world of off-road driving. 
For the individual or small group there is a range of courses available – we can even tailor make one to suit your precise requirements. From winching & recovery, Rally Raid and high-speed pursuit driver training over varied terrain and in the country, Pro-Trax has the experience and locations available, whether it be in the UK or in the country based, our support and professionalism works for you!
Training and support UK & Worldwide:
All types of 4×4 vehicle training
ATV and Quad bike handling
High speed off road driving
Vehicle dynamics training
Off road course design
Specified terrain handling i.e desert, mountain etc
Recovery & Winching skills
Photo shoot and film logistics and support
Vehicle preparation
Instructor hire
Product launches
Our Leader and Our Instructors
Vince Cobley as been involved in the off road world for over 25 years, taking part on, organising and winning many world class events (his eldest son Edward is also a leading name in the off road world in the UK and Luke his youngest son was Land Rovers top instructor in 2013), from the Jungles of Malaysia to the Pyrenees & Croatia mountains and across the  Moroccan deserts, his knowledge and experience is second to none. 
All our Instructors are taught at our world-class training facility, some have military backgrounds while others have exceptional skills in other areas but all have an outstanding knowledge of terrain, vehicles and conditions worldwide and all have Land Rover Senior or Lead instructor qualifications.
Fragile Earth
Pro-Trax is dedicated to ensuring that its  'go anywhere' philosophy does not have an adverse effect on the environment and off-road tuition lies at the heart of this.
Which is why the 'Fragile Earth' policy has been instigated for use on all of our courses and at all of our centres, to ensure that the use of 4×4 vehicles has the minimum impact on the flora and fauna.
Certificated courses
Pro-Trax was a founder member of BORDA and all instructors have gone through Land Rover, Lead or Senior instructor courses, We can also offer Land Rover,   LANTRA and BORDA accredited courses.
UK sites
Our Tixover venue is a 81 acre disused sandstone quarry with skilfully designed areas to enhance all types of off-road driving disciplines, this is a site used by us for 45% of our training and is also where various magazines and TV companies use for features and articles.
We also train people on behalf of certain Land Rover agencies, military, government bodies and various Aid Agencies at this venue, as well as training clients from all around the world from Government ministers to NGO's, various military personnel, the Red Cross, Military contractors etc. 
It is widely renowned to be one of the better off-road training sites in the country, which complements our reputation as one of Europe's leading 4×4 training schools. 
This site has everything from deep water to steep climbs, mud and rutted tracks as well as rocky areas and technical sections to test even the most experienced drivers. We have steep climbs, which offer amazing traction and plenty of hard sandy hills to test the vehicles climbing abilities. Around the sites are demonstration areas where we are able to show clients various off-road techniques like axle-twisters, ramp break over angles, axle articulation, traction control and hill descent control, in fact somewhere on all of our sites is a location to demonstrate and show 99% of all techniques required in off-road driving…but some are tougher and more demanding than others!!.
All forms of off-road driving and training are undertaken, from the novice and fun driver to the experienced and hardened off-roader. With over 250 acres of the train over at  Rockingham Castle, Pro-Trax can assure each client that whatever their requirements Pro-Trax can meet them. We also have several locations around the UK where specific training can be provided.
Past & Current clients off Pro-Trax and our sister company
KRB International, Red Cross, BBC, Land Rover, Nissan, Jeep, Malaysian Tourist Board, Environment Agency, Highways Agency, NHS HART teams, 3 Para, Foreign Office, American Special Tactics Squadron, Royal Air Force, Reuters, National Geographic, RGS to name but a few.
Also, due to our various programmes Worldwide, in all climates and conditions, we can offer a very good advisory service to groups or individuals planning trips or holidays abroad. This could be on; vehicle preparation, basic maintenance and survival skills.
Therefore whether it be purely for fun or a genuine desire to understand the exhilarating qualities of 4 x 4 off-road vehicles, I am sure that the professional team at Pro-Trax can help you achieve your goal.  
If you do require any further details on the various driving or other multi-faceted support we can offer nation-wide or worldwide, please do not hesitate to contact us for advice.  We look forward to hearing from you.