Corporate & Groups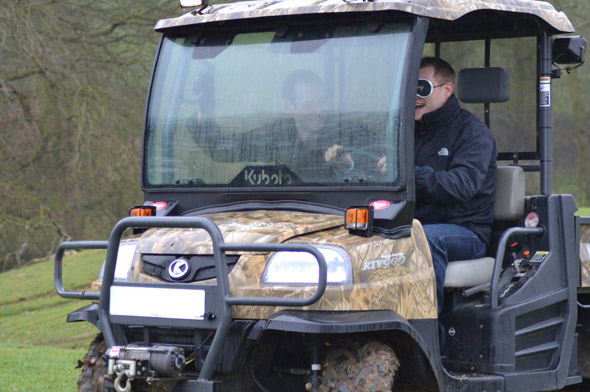 We can provide corporate entertainment, off-road driving packages and team building events second to none. Operating since 1992 we have the know-how and the experience to ensure that your event is exciting, enjoyable, memorable and rewarding whatever the activities, wherever the venue.
Pro-Trax corporate events work closely with our sister company Offroadmasters (Land Rover Experience East of England) at "Rockingham Castle" in the lovely rolling countryside of the Northamptonshire and Leicestershire borders, with the A14 (A1/M1 link road) only 4 miles away and close to the towns of Kettering, Corby and Market Harborough. Set in 1000 acres of quiet and secluded farm and woodland, the Castle is a welcome retreat from the pressures of work. Also available to us locally is Tixover off road centre. This 70-acre disused sand and stone quarry is widely renowned as being one of the countries leading off-road sites and our 4×4 driver-training centre.
The on-site facilities at Rockingham Castle are very impressive for a small company. The castle has its own fully equipped kitchens and boasting full conference or classroom facilities for up to 50 people. For Tixover off road centre we use a charming 17th Century coaching inn as our base.
We have the ability to work with several hotels within the area offering our clients accommodation and an option of conference facilities.
Although off-road adventures and related activities are our main business, any number of activities can be combined for a day, half a day, or an evening – indeed the permutations are so numerous that producing a specific price list is almost impossible. If you are looking for a particular activity not listed below please call us, if we don't do it we probably know a man who can!
Therefore please do not hesitate to call us to discuss your requirements; we can then tailor a package to satisfy both your specific needs and your budget.
Being a mobile company we are glad to offer our services at a venue of your choice or our recommendation anywhere in the country. We have a wide variety of indoor events suitable for hotels or large marquees, from Scalectrix tracks, Casino tables, Video horse racing, Indoor Laser Clays too the incredible and exciting Loo racers are but a few of the activities we can offer to supplement a conference or meeting.
the activities
Off-Road Driving
With over 350 acres of land to use this is one activity that is definitely not repetitive. We have 4 different sections to negotiate to enable us to really show you what a 4×4 can do – you will amaze yourself when you drive through an area that 30 seconds beforehand you would never have thought possible. Drive some of the latest off-road vehicles in their intended environment starting with the "training ground", which is designed to give you an insight as how it feels to cross ditches, traverse side slopes, power through mud and water before finally encountering your first 80 foot 40 degree downhill slope without using your brakes!!
You will then progress to the "white knuckle ride" down into "Death Valley" and through water crossings with glutinous mud over the wheels to impede your progress. It will amaze you what a 4×4 can do and you will be astounded that you have actually just driven through terrain, which previously you would have thought impassable! Driving down narrow twisty tracks with trees and bushes all around you will have your concentration working overtime as the vehicle climbs and drops through the trees as we head for our trials area. There you will find a specially equipped 4×4 to drive around a pre-marked out route over demanding slopes before dropping into the valley bottom where you will definitely need your wits about you.
More On 4X4 Training
Vehicles
Negotiate an obstacle course or set off on a Safari ride on Quad Bikes, drive at high speed over a challenging course in our Rage Off-Road buggies. These are incredible ATV's with amazing capabilities that you will drive around our challenging off-road course with all the features you would expect, climbs, descent, shallow water, ruts, side slopes and many other challenging features, you will drive over some terrain that even our 4×4's are unable to handle.
This experience is unique to the UK and not available anywhere else.
With a highly qualified instructor by your side, they will help navigate you through the off-road site overcoming a series of obstacles and features, generally at around 10mph because this is not a speed experience, this is an adrenaline fix with a difference but there will be occasions when the instructor will allow you to put the pedal to the metal to see how fast these machines can accelerate!
Experience complete confusion as you try to drive a slalom course in our reverse steer Kubota.
More On our vehicles
Laser Clays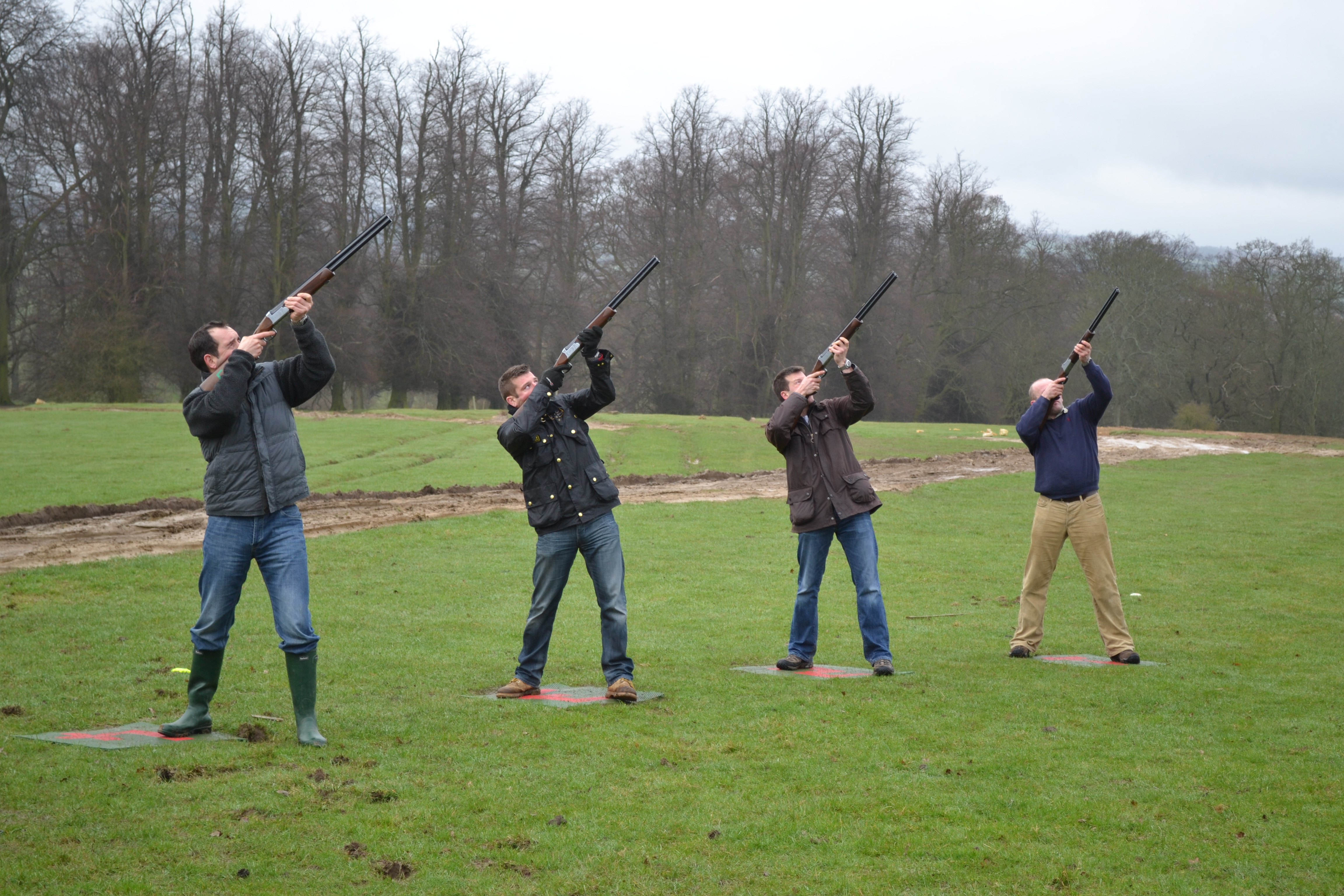 More On Protrax Team Builiding Days
Archery
Classic target archery with tuition by qualified Grand National Archery Society coaches. All participants have their own recurve bows with sights; an initial period of practise involving one-to-one coaching is followed by a competition of nine or twelve arrows depending on time. Crossbows are also available to give an insight into a different facet of this ancient sport.
More On Protrax Team Builiding Days
Prizes Or Trophies
The events described above can be as competitive or uncompetitive as you like. Trophies can be awarded to the overall winning individuals, the winning team in each event, the winning team overall and of course any number of booby prizes. Supply your own prizes or leave it to us to choose – personalised engraving is no problem.
Facilities
On site at Rockingham Castle, or Tixover, our centre is situated close to all activity areas and can comfortably accommodate large or small groups of people, for larger groups a marquee can be attached to the main building.
We can provide catering on site in the form of barbecues in the summer or hot dishes cooked in our kitchen in the winter months (sample menus provided on request). If more elaborate facilities are required we have close ties with a few local hotels and stately homes to cater for all requirements and budgets.
More On Go To the About Us Page
Mobile
As previously mentioned most of the above activities are available as a mobile service at hotels or suitable venues. If you require help in finding a location in a specific area please do not hesitate to contact us for help and advice, we have an extensive venue and location file.