Vehicles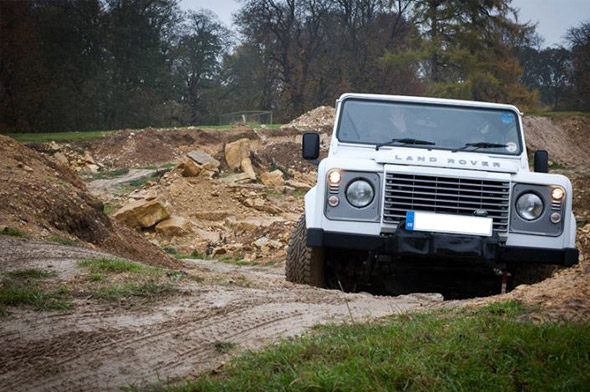 Pro-Trax uses in the main Land Rover products with well prepared TD5 & Puma engined Defender 110 being the 'work horses' of the company. We also use:
Kubota ATV Blind and reverse steer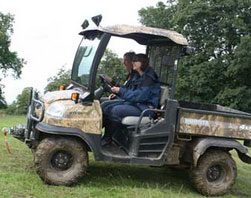 Can Am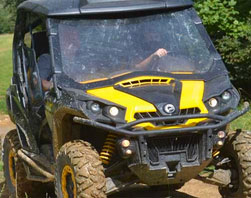 Rage Buggies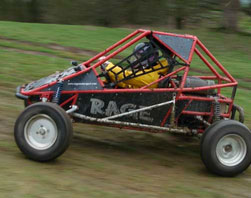 Kubota 360 Zero Turn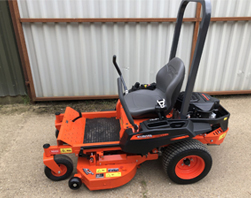 For individual and corporate clients we can also offer a range of Land Rover & Range Rover Vehicle Fleet consisting of :
To complement our training programmes we can also offer additional activities such as:
Also, due to our various programmes World-wide, in all climates and conditions, we can offer a very good advisory service to groups or individuals planning trips or holidays abroad.
Therefore whether it is purely for fun, or a genuine desire to understand the exhilarating qualities of 4 x 4 off-road vehicles, I am sure that the professional team at Pro-Trax can help you achieve your goal.
If you do require any further details on the various driving, or other multi-faceted corporate entertainment activities we can offer nation-wide, please do not hesitate to contact us for advice.
We look forward to hearing from you.
Please note, Pro Trax off road driver courses are suitable for all kind of vehicles, at ProTrax we teach techniques and skills that are relevant to whatever vehicle you drive, our sites are suitable for all drivers and vehicles.
And if required you can also use your own vehicles